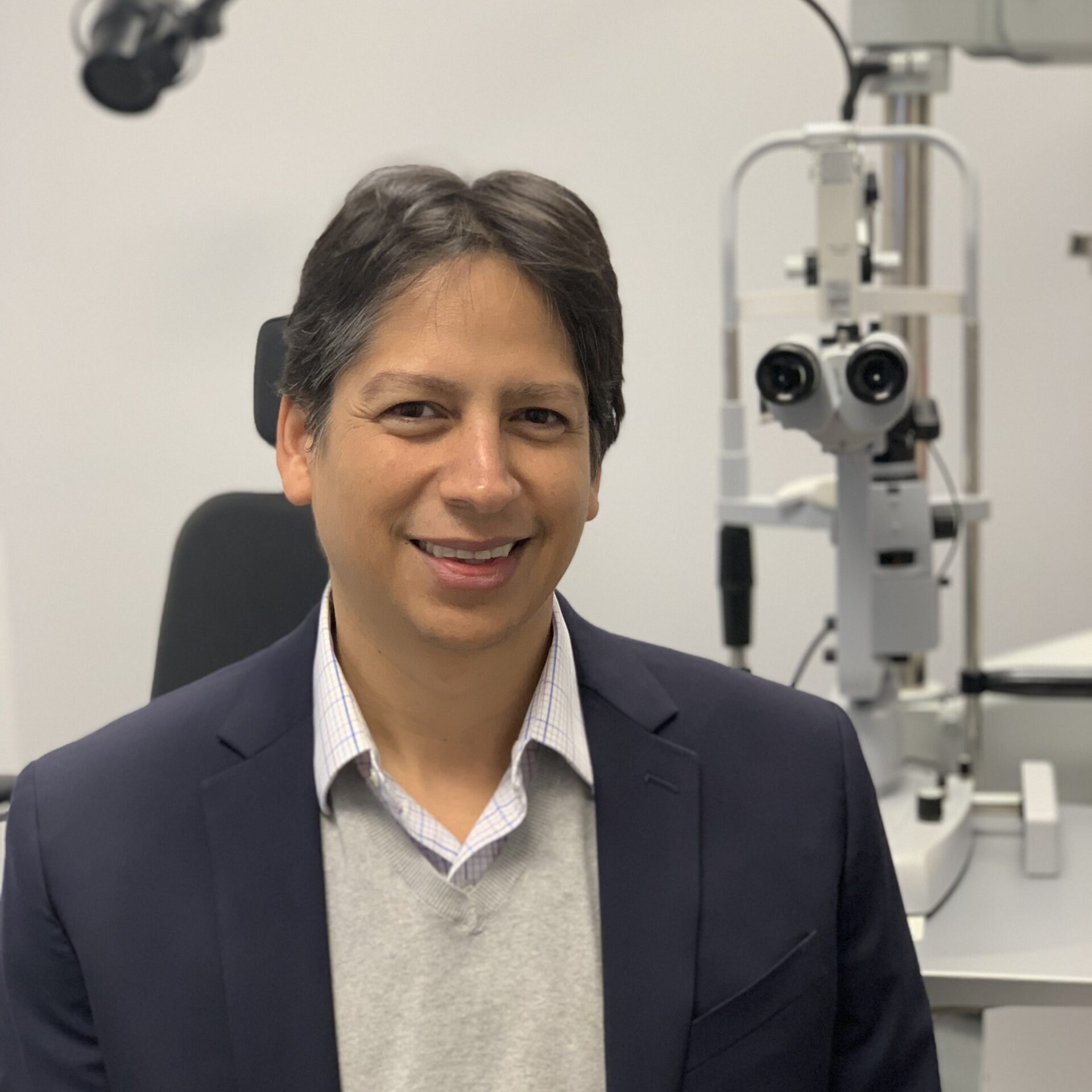 Dr. Corrales completed his medical training at the National University of Honduras, Honduras. He then completed a residency in Ophthalmology at the Eye and Ear Institute of the University of Pittsburgh Medical Center, followed by a fellowship in Cornea and Complex Cataract Surgery at New York Eye and Ear Infirmary. 
Dr Corrales is a fellow of the American Academy of Ophthalmology. He's also a member of the American Society of Cataract and Refractive Surgery.
He has a special interest in:
corneal transplants
complex cataract surgery
laser cataract surgery
treatment of presbyopia and astigmatism to provide the best-possible vision after cataract surgery
pterygium surgery, with an innovative 20-minute surgical technique, fast recovery and a risk of recurrence less than 1% (typical rate of recurrence is >50%).
the exciting field of laser treatment of floaters.
He is also involved in clinical research and has designed surgical instruments that are used worldwide to improve the success of pterygium and glaucoma surgeries.
Dr Corrales also travels abroad to participate in medical missions that provide sight-saving procedures to patients in remote areas, including Honduras (Dr Corrales' native country) and India.